==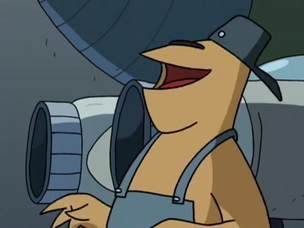 Synposis:==
Max- Like many of the other characters, Max made only one appearance in the show. He is a cheery and helpful mechanic who installs a travelling device in the ship belonging to Kaput and Zösky. He wears traditional mechanic garb and speaks with a New York accent. With his moderation, the two conquerors made it to uncharted lands far away from the rest of thegalaxy.
Apperance:

Edit
Personality:

Edit
Ad blocker interference detected!
Wikia is a free-to-use site that makes money from advertising. We have a modified experience for viewers using ad blockers

Wikia is not accessible if you've made further modifications. Remove the custom ad blocker rule(s) and the page will load as expected.